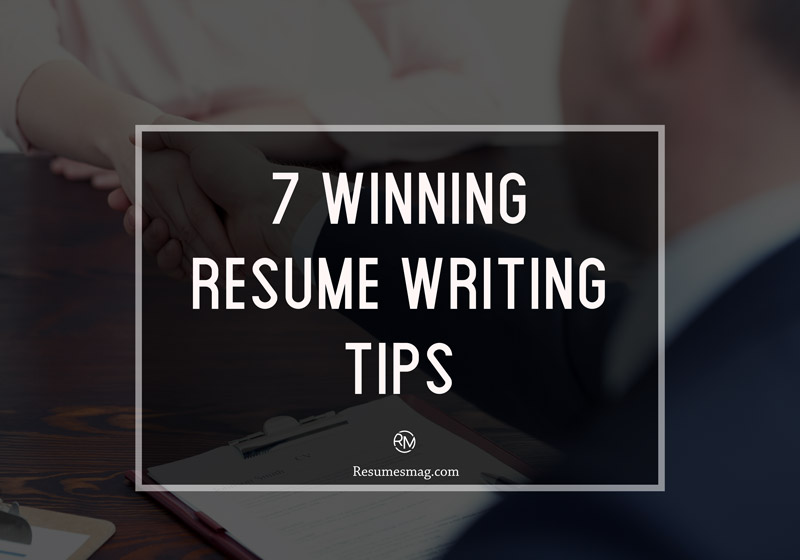 Resume Writing Tips – The first impression you give to a potential employer is your resume. First impressions count, so make sure your resume gives the employer the best impression of you, your experience, and the benefits you can bring to them.
Top Winning Resume Writing Tips:
If you aren't sure how to write a professional resume, you can follow our top tips below:
1) Only Include Your Address If It Is Beneficial
If the position you are applying for is in the same area you live in, including your address is fine. As it lets the hiring manager know that you are local, and starting work as soon as possible is not likely to be an issue.
In the event you are looking in other cities for work, leaving your address off your resume would be in your best interest. As recruiters aren't typically enthusiastic about interviewing people from different areas since this may require them to pay for candidates to relocate.
2) Drop Names
When people drop names in day-to-day life, it is considered tacky, but this is not the case when it comes to a professional resume. If you have a history with well-known people and companies, this is something that you should disclose. Seeing something like, "Designed websites for Honda, Santander, and Google" will help you get some much-needed attention.
3) Make Use Of Your Performance Reviews
You may have never thought of this, but annual reviews can often provide excellent material for resumes. Looking back at some of the great feedback you have received can help you identify positive things about you that you can add to your resume.
Including information about accomplishments and goals will help you avoid adding things to increase the word count, and make your work history seem more extensive.
4) Do Not Overuse Keywords
It is common for recruiters and other hiring professionals to use software to scan resumes for keywords. As it helps to narrow down the number of applicants.
For this reason, you need to add keywords to your resume that were listed in the job description.
But be careful, you should not overuse these words. Recruiters have a keen eye for keyword stuffing, and it can lead to your resume being placed in the trash pile.
Read: The Dos and Don'ts of Resume Writing
5) Common Sense Email Etiquette Is A Must
There are two kinds of email addresses that should never be placed on your resume; the one assigned to you at your current job or one that may be deemed inappropriate, like greatkisser123@sampleemail.com. Use something that is professional and based on your name if you want to leave the best impression.
6) Avoid Listing Common Skills
As far as skills are concerned, quality is much more important than quantity. You do not have to list skills that are so common everyone probably has them, like sending an email, operating a fax machine and using Microsoft Office.
The skills section should be short and sweet. The best way to go about it is to only list those skills that relate to the job you are applying to.
7) Be Strategic When Sharing Social Accounts
Adding social links to your resume is becoming a common occurrence. It is important that you focus on your professional accounts, like LinkedIn and avoid personal ones, like your Facebook and Twitter.
You might believe letting them view your personal account is a great way to showcase who you are, but it can backfire. Your best bet is to show off your personality once you have been granted an interview.
Professional Resume Writer (Written 2500+ resumes), Career branding specialist, Former Recruiter at David Aplin Group, Freelance analyst and Co-Founder in a reputable Resume Writing Firm.