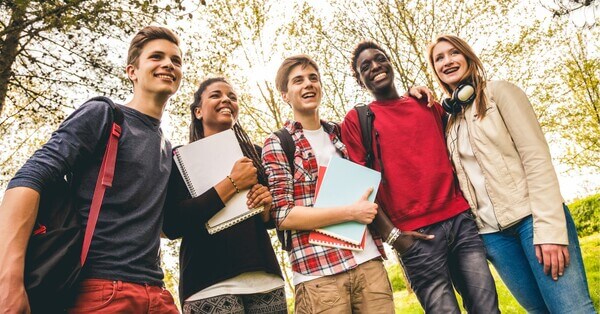 As your stay in college progresses, you realize that life as a student is more than just a struggle to acquire top grades and tender your projects on time. That's right, there will be times when you'll need to pay some college dues and acquire tools for an assignment or project, and there are also going to be days when you feel the urge to treat yourself.
But how do you afford these needs if you're short on cash? The answer? Get a part-time job. There's no bigger savior for college students than an extra source of income. Don't know where to start? Read on as we discuss the 10 best-paying jobs for college students.
1) Waiters/Waitresses
Okay, let's get you started on one of the most common jobs for college students. And yes, we know there's this common stigma around people who work as waiters and waitresses but hear us out here, where else are you going to find a part-time job with considerable working hours, decent pay of up to $30,000 annually, and an opportunity to develop your multitasking skills? Yeah, we'll wait.
So you see, working as a waiter/waitress is indeed a surefire way to make extra income for your college needs.
2) Baby Sitter
Speaking of jobs you can do in your free time (well, that's the only time you'll have anyway), have you thought of the extra cash you can make from taking care of a few kids for a few hours a day? Picture yourself taking care of a few toddlers, babies, and little kids and going home with a few bucks every day.
Based on the parents' requests, you might be required to pick the kids up from school, bathe, feed them, and watch over them till the parents return. The cool part is that babysitters make as much as $18 per hour.
3) Virtual Assistant
Okay, why don't we take a break from the common jobs that require physical contact and talk about jobs that you can carry out from your dorm room? College students have the opportunity to work as Virtual Assistants, and might we add that the flexibility this job offers is a dream come true for college students.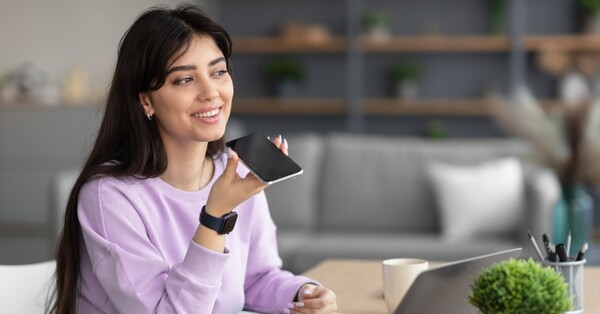 You see, Virtual Assistants typically take on similar duties as office clerks and personal assistants; the difference? You can carry out such tasks online. Based on their employer's needs, Virtual Assistants answer calls, schedule emails, prepare PowerPoint presentations, and so on, right from the comfort of their rooms.
4) Freelance Writer
Still, on the subject of the best-paying online jobs for students, there's the more common option of sharing your writing skills with top organizations looking for freelance writers. These companies hire on a project-based, part-time, and full-time basis. This allows you to balance your work with your college requirements.
As a copywriter, you'll be tasked with writing website blogs (e.g., what you're reading right now), scheduled emails, social media ads, and press releases. Copywriters get paid per project or word.
5) Pet Sitter
Okay, so back to the physical world. If you're looking along the lines of watching over others for parents who don't have the time but don't have the energy for kids, then how about taking care of pets instead?
So if you're a dog or cat lover, you can lend a hand to pet owners. The fun part is you get to walk, wash, feed, and spend the day with adorable pets all day while getting paid! And the free time you get with these pets allows you to catch up on schoolwork.
6) Bank Teller
From your local neighborhood to major banking institutions, your reach as a college student allows you access to some of the best-paying jobs in major banks. One such job is that of a bank teller. As a bank teller, you have a host of tasks you'll need to carry out.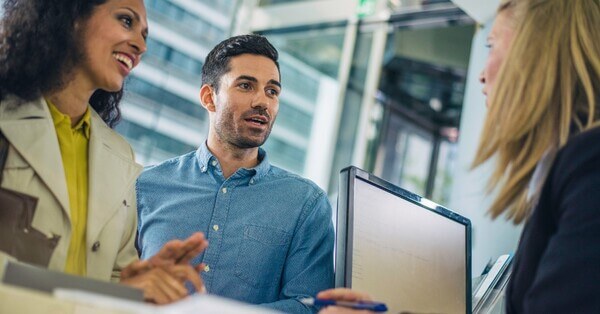 These include counting cash, collecting and collating cash and checks from customers, preparing specialized accounts for customers, creating new accounts, and recording transactions. And based on a report from Glassdoor, bank tellers make an average salary of $71,167 annually.
7) Chemical Operator
For our chemistry students reading this blog, there are tons of ways you can tap into the chemical industry. One such means is to take on the task of a chemical operator. As one, you're tasked with the manufacturing, packaging, and inspection of chemical products.
The main point of this job is to produce high-quality products in a safe and consistent environment. And this makes it one of the best-paying jobs in chemicals.
8) Sales Rep
Another popular means of making money for college students is embarking on the task of a sales representative. As a sales rep, you're tasked with working as a sales associate, you get to work as a marketing intern for companies and go door-to-door to make sales.
The job of a sales rep requires you to master the art of negotiation and persuasion if you want to make sales. What's great is that you also acquire skills and learn tips that prove useful for your future endeavors.
9) Independent Driver
We're sure that sometime during your stay in college, you've used any one of the online ride-sharing platforms like Uber and Lyft. These companies are constantly on the lookout for individual drivers who set their schedules and work on their own time.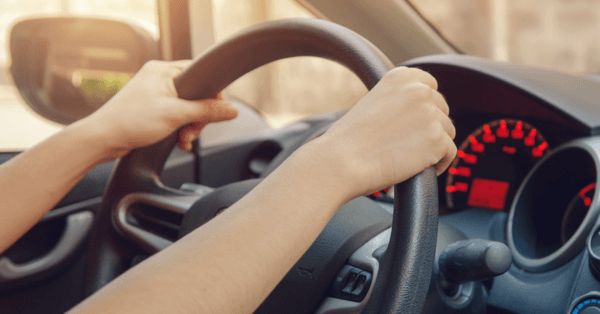 And since you'll be giving rides from and around densely populated areas like college campuses, it's a great way to make some extra bucks.
10) Transcriber
Finally, we end this list with a job that's easy to fix into your student schedule. As a transcriber, you simply listen to audio recordings and type out what you hear. This job is a little tedious, but with proper skills, you can move up the ladder and transcribe for medical or legal companies.
Conclusion: Learning the Balance Between College and Work
Before making your mind up about what job you want to take on, you must make sure it's compatible with your college requirements. Remember that you're looking for a side hustle and not a task that'll overshadow your school life.
Professional Resume Writer (Written 2500+ resumes), Career branding specialist, Former Recruiter at David Aplin Group, Freelance analyst and Co-Founder in a reputable Resume Writing Firm.