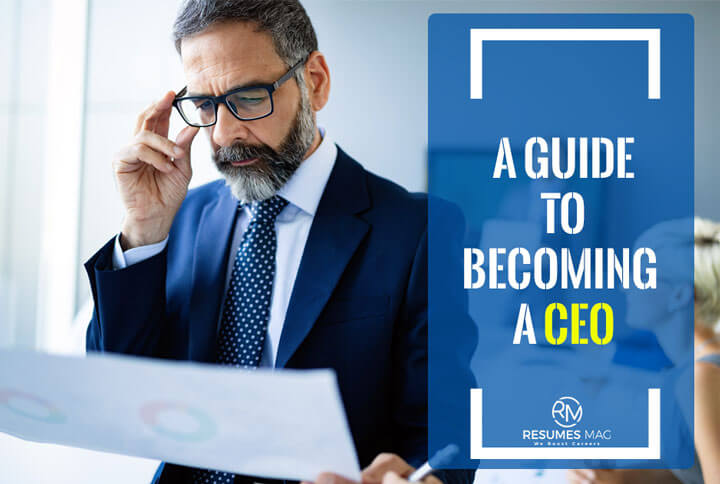 Do you dream to be in the top position in your company? If the answer is yes, you have ambition, but do you have everything else that it takes? To become a CEO, there are some tips and insights you need to know that will help you achieve this successfully.
Education Requirements
In big business, most CEOs – Chief Executive Officers – will have a bachelor's degree at a minimum. This degree will generally be in a business-related discipline, but not always. It is becoming more popular for CEOs to have an MBA from one of the leading business schools. This degree is often completed once they have a few years of management experience under their belt.
Mentoring
If you want to get to the top and to become a real leader, you need to find a business mentor. This is what most CEOs have done at some point. A mentor will help you with the challenges you face and provide advice on career progression.
To get the most from your mentor, you will need to respond to their feedback and act on any criticism they provide. Most CEOs and senior management will repay this later in the career by mentoring someone.
You Haven't Been Networking
On average, a CEO will spend 7.2 years in their job. When you are at the helm of the company, you will be completely focused on it, and things like networking might be neglected. 
A lot of CEOs will get caught up in their job and will not think about their next CEO opportunity. This is a problem when they need to re-enter the job market to get a top-level position. So, you must be proactive and keep up with networking to manage your CEO's reputation.
Have Outstanding Communication Skills
To be a successful CEO, you need to have outstanding communication skills. This does not mean that you can write basic reports and run meetings, but that you have high-level skills as well. These skills include effective influencing and negotiation while being able to deliver presentations to large audiences.
You should also build a strong network throughout your career as it will help you a lot. Make connections with people on LinkedIn and in real life. This will help you keep a finger on industry news, and you will find out about opportunities at an early stage.
Work Hard
There are no shortcuts to getting to the top. CEOs in any leading business will have a lot of operational experience and exposure to different business functions. These professionals have built a reputation for sound financial and commercial acumen. 
They are also likely to have a global perspective obtained through their work with and in other countries. If you want to become a CEO, you need to be willing to put in the time to build the foundation.
Professional Success
A strong record of success is vital if you want to prove that you are ready to be a CEO. These achievements should include leading and developing the implementation of business strategies. These strategies should be successful and help organizations meet their objectives.
You need to be able to deliver impactful and measurable results. This should come from all points in your career. All of this will prove to everyone that you are up for the job of CEO.
Professional Resume Writer (Written 2500+ resumes), Career branding specialist, Former Recruiter at David Aplin Group, Freelance analyst and Co-Founder in a reputable Resume Writing Firm.