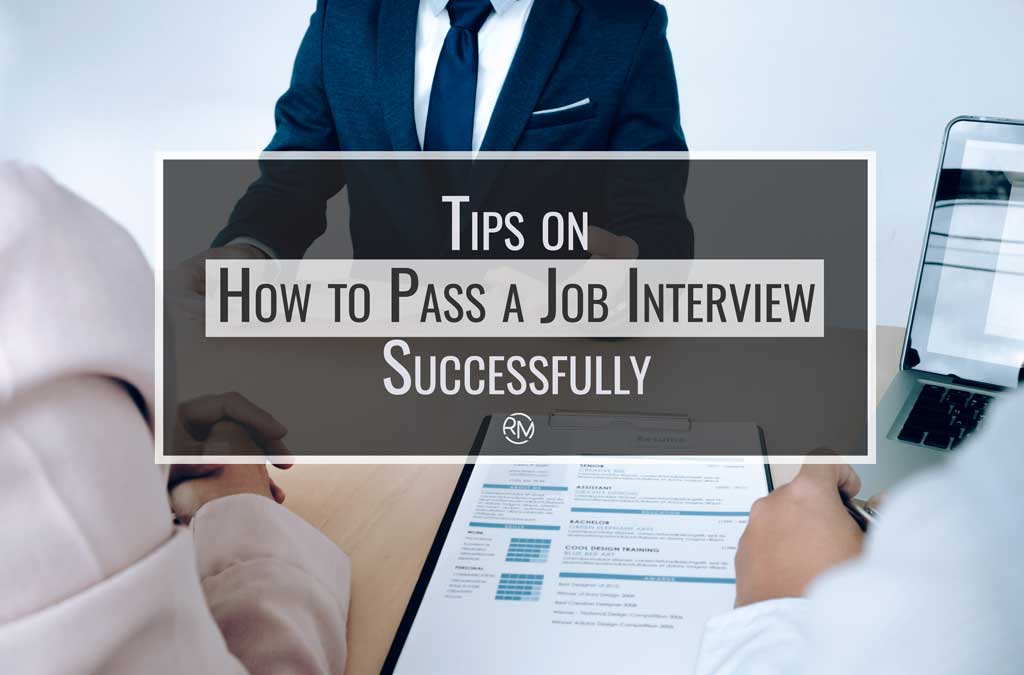 How to Pass a Job Interview?
You have just gotten your diploma degree.
Or you have just been retrenched after a decade on a job!
So, now your primary objective is to find gainful employment. There is no reason to make this process more complicated than it needs to be. Through this article, I'll give you tips on how to pass a job interview successfully.
How to pass a Job interview
Cheers! You are not alone in your plight!
Millions of people go for interviews annually, and many of them share their secrets and tips on how to pass a Job interview with other job seekers.
The good thing is that with a little time spent on research about the company you are applying for a job role within it, you can drastically increase your chances of landing that job of your choice.
So, the first step is
Research the company
You know your skills and experience level, and therefore you need to identify those corporations and companies who will be most suitable for you.
Before you even apply or consider how to pass a Job interview at that company, you first need to know the business, the vision and the objectives of the firm. You need to know what their growth expectations are and what are the promotion possibilities at such a company.
Before going to the interview try to memorize important information about the company; like when they gained ISO certificate, where is the headquarter, or some inspirational info about the current CEO…so that the interviewer won't doubt that you are serious about their organization.
And to pass that Job interview, Jump to the next point…you have no excuse not to!
Prepare for those tricky questions
Although there is no interview will ever be precisely similar to the other, there are still many questions that will pop up in most also have. You can find here handy information on tricky questions regularly asked in Job interviews.
Preparing for those questions may be time-consuming, but trust me, you are not wasting your time, and your efforts will increase your chances of landing that job.
Never make the mistake of amplifying your strong points and downplaying your weaknesses, as you can't fool professional interviewers easily. It is best to talk openly about your weaknesses and also indicate what you are doing to improve yourself in those areas. However, your claims should be realistic and convincing.
Remember that the interview is a two-way communication and one of the best ways to assert yourself is to ask some intelligent questions about the company.
Do not try to show yourself as too smart, and avoid familiar clichés which many candidates overused it to death through the years.
Paperwork
Ensure that all of the interview required paperwork is in order; like an updated resume, proof of qualification, certificates, and recommendations.
Inquiring about all the required documents when you receive an interview invitation would be good; whether that was through a phone call or an e-mail.
Study your resume very well, and prepare for questions in any detail, if you can't answer it, then it would be wiser to remove it.
There is one more thing to consider, and that is the clothing; which is what you are going to wear to your interview?
Dressing for The Interview
For men suits in variations of gray seem to be the most popular choice, but you also have to use your mind. It may not be the best option when applying for the job of Gym manager!
Many ladies will boldly use their attractiveness to gain an advantage during an interview, but professional interviewers have learned to expect that, and therefore this approach may do more damage than good. The best method is to prepare as best as possible for your interview, and trust that your efforts will benefit you.
Featured picture "Background" by ijeab / Freepik
I'm a Professional Writer with a knack for creating actionable career guides. I'm always happy to help those who are seeking enhancements for their careers.