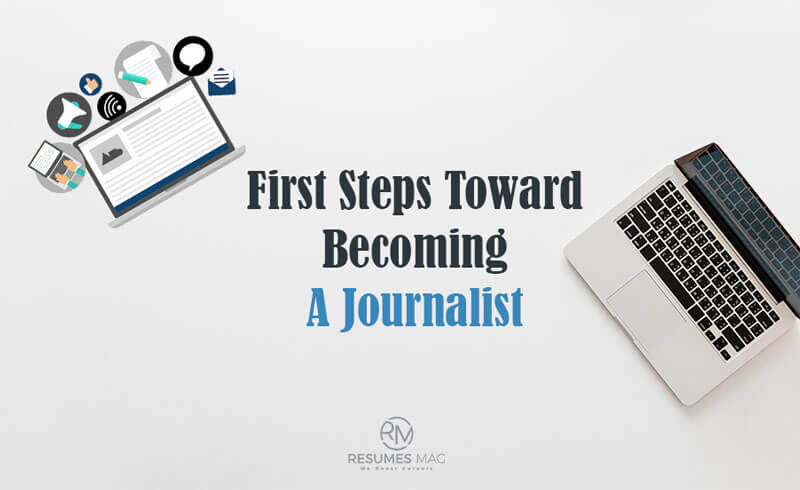 Journalism remains an exciting career, and in the 21st century, it's become an exceptionally fast-paced one. Graduates who have an inherent interest in current events and a passion for telling stories may find that becoming a Journalist to be a perfect career path.
The Doe offers a different take on the norm and is the perfect showcase of the changing world of journalism. The site uses tech to facilitate completely anonymous sources to inform on topics and then creates verified and trustworthy content responsibly. It is a factor lacking from the big six news corporations in the USA at the moment. It's an up, and coming site that believed to be the way forward for journalism.
Curious as to how you launch a career as a journalist? The necessary steps that can get you started are more straightforward than you think! Here's an overview:
1) Earn A Bachelor's Degree
A bachelor's degree is an absolute necessity for a journalist, but there's a surprising number of options available to you. Majoring in journalism is an obvious step, and this will equip you exceptionally well with a thorough understanding of the industry as a whole.
You may want to specialize depending on the type of journalism that interests you most (e.g., broadcast journalism or investigative journalism). Alternate majors that can also give you a head start in journalism include English and communications.
Extra: If you already know you'd like to report on a specific topic, like technology or politics. Consider aiming for a double major or a minor that helps you cultivate in-depth knowledge in your chosen field. This will give you a leg up on your specialty. At the same time, you work on your journalism fundamentals.
2) Actively Polish Your Writing Skills
Besides seeking out a structured education, you should also put in independent work on your writing skills. Tackling writing assignments across a range of different subjects is the best way to polish your skills and gain experience making words do what you want.
Consider these two easy ways to get started: 1) Start a blog and use it to develop your writer's voice or post an anonymous blog. 2) Pitch and submit articles on a freelance basis.
This latter method is particularly useful because it helps you expand your professional network while also working on your writing skills.
Extra: Setting up a personal website is a huge step toward establishing yourself online, and it need not be a complicated process. Use templating services like Squarespace or WordPress to equip yourself with an attractive site that can showcase your writing work when you start applying for positions.
Read about: Choosing A Career In The Financial Industry
3) Network With Journalists And Editors
In a communication-focused industry like journalism, networking with other professionals is a particularly important part of developing your career. You can get off to a good start by merely reaching out to reporters, editors, and other professionals that you admire.
Ask for an appointment where you can chat with them about journalism, either face-to-face or on the phone. Describe your professional goals to the people who talk to you and ask them for any advice they think will be useful.
Extra: After tapping a professional journalist for career advice, always follow up. Express your appreciation for their time and emphasize the value that the meeting had for you; this is an excellent relationship-building strategy that can turn a one-time meeting into a long-term connection.
4) Score An Internship
Interning with a journalistic organization (not just newspapers and magazines but also media companies) will give you essential real-world experience with the day-to-day business of journalism. Everyday duties for a journalism intern include collaborating on story development, fact-checking, and even providing editing assistance.
With the media landscaping always welcoming new publications and platforms, journalism offers up an ever-changing range of opportunities to recent grads. The steps outlined here will get you well on your way toward building a journalism career of your own.
Professional Resume Writer (Written 2500+ resumes), Career branding specialist, Former Recruiter at David Aplin Group, Freelance analyst and Co-Founder in a reputable Resume Writing Firm.