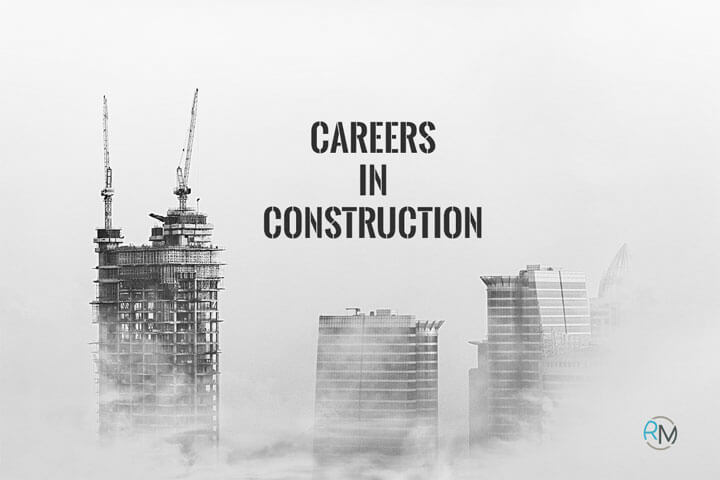 One of the biggest and fastest growing sectors in the work field is the construction industry. It represents a vast and multi-disciplinary field, which requires unity between skilled tradespeople, laborers, engineers, project managers, designers, and many others.
Since the property market is quite active at the moment, employment prospects are excellent and will continue to rise.
For those interested in securing a job within the construction industry but don't know too much about the field, the following are some essential tips for getting a career in construction. The post will help to open your eyes to the real world of the construction industry and start preparing you for your chosen career path.
1) Getting Started
Working in the construction industry is a skilled occupation that almost always requires some form of certification for someone to qualify for a job.
The most common way for entering this industry is through graduate jobs and apprenticeships. There are also traineeships, which are designed for frontline managers, team leaders, and professionals in the construction industry.
Students study key construction details like the building codes and standard, structural principles, costing, becoming OHS certified, management services, and other related components in the construction industry.
Acquiring such kinds of qualifications is the first step towards learning and skill development for the industry. Working with trained professionals in the various construction fields will allow you to learn so much more, which can ideally serve as the foundation of your career in construction industry.
2) Choose your Trade Well
The construction industry has many trades to choose between them. When choosing the career path to follow, it's essential to select the kind of work that you believe you'll be able to carry out effectively and enjoys many years to come.
It might be helpful to consider your long-term prospects along with the number of hours that you're required to do. For example, if you choose a trade that only works ten hours a week on average, you should probably look into getting an additional job on the side.
The trades can vary between plumbing, roofing, bricklaying, welding, carpentry, tiling, and many others. From these skilled trades, there are a variety of career options, from 3D modelers to project managers.
If you're not sure about the trade that will suit you best, consider working in an environment where you can try out different trades.
Read also: Job Interview Questions and Answers
3) Take Note of the Given Directions
When someone gives you directions, it's in your best interest to listen, take note, and ask any questions that you might have if you're unsure of what to consider.
Ignoring the specific instructions and doing the work in your way could potentially put you and your team in danger.
If you think there's a better way of doing something, be sure to ask those in charge and let them know what you think. After all, there's always something new to learn every day. Asking questions to better and validate your understanding is vital; after all, you're there to learn. So, make the most out of the professionals you have around you.
4) Stay Positive
Upholding a positive attitude around the people you work with will work out to your advantage. Having character traits like punctuality and flexibility will be vital for your prospects in the industry. Turning up late when working for a construction company will not be received well.
Keep in mind that most of the safety training is held early mornings, and not attending them could see you sent straight home.
Working within the construction industry will also mean continually changing the location and learning other specific trades. Showing a flexible attitude will give you a better chance of being kept on until completing the job and being hired for future work with the same project managers.
Building a good rapport and reputation is crucial here. Make sure you deliver when you say you will, and if not, raise any issues and ask for help where necessary.
5) Network with Industry Professionals and Potential Employers
One of the most effective ways to find out the kind of jobs available in your state or city is staying in touch with the industry professionals and employers themselves.
If you can initiate a strong professional relationship with businesses, the chances are that you could get an early notification of any upcoming positions or job postings, which will give you the much-needed edge during recruitment.
There are many ways to connect with the employers, including reaching out to them independently and directly, attending industry events, contacting an official construction association, or even engaging with the services of a recruitment agency such as Service Care Solutions, specialist construction recruiters.
Regardless of the ways you choose to approach networking, the key here is to give out a friendly, professional, and approachable image, which will enhance your likelihood of leaving the best possible and lasting impression on your potential employers.
Photo by Aleksandar Pasaric from Pexels
Professional Resume Writer (Written 2500+ resumes), Career branding specialist, Former Recruiter at David Aplin Group, Freelance analyst and Co-Founder in a reputable Resume Writing Firm.