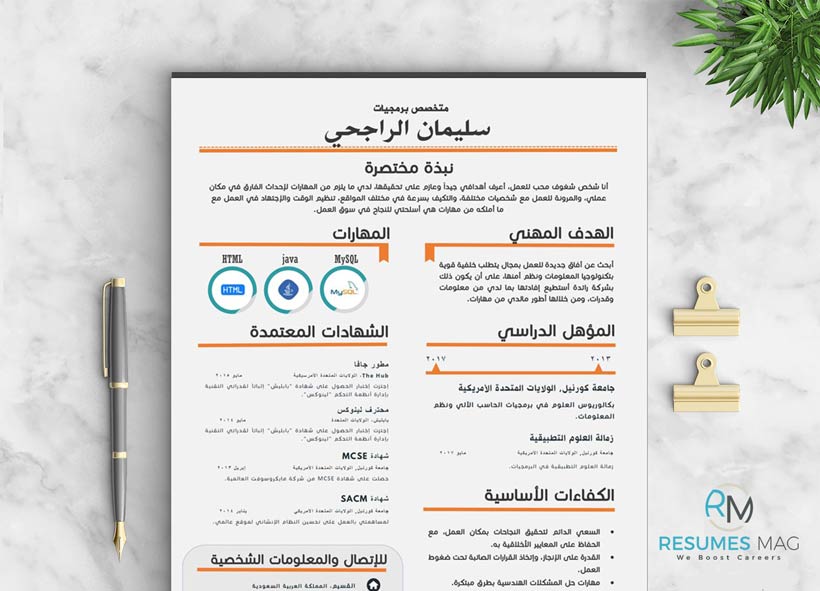 This Resume Template we made especially for clients in the Gulf and the Middle East is considered to be the Arabic version of Aloha Resume Template.
It is a one-page template that is available in three versions; Orange, Light Blue, and Dark Blue. You'll find it very unique with a rare quality within Arabic resume templates in the market.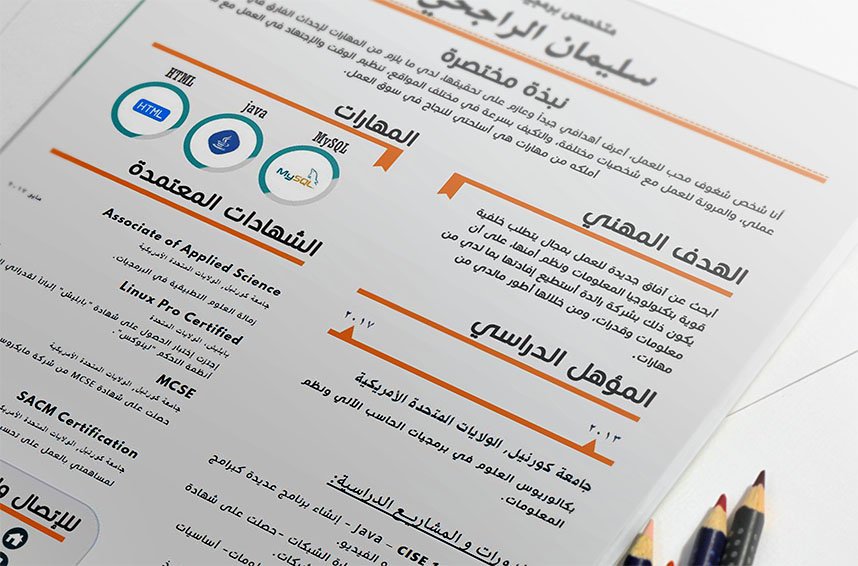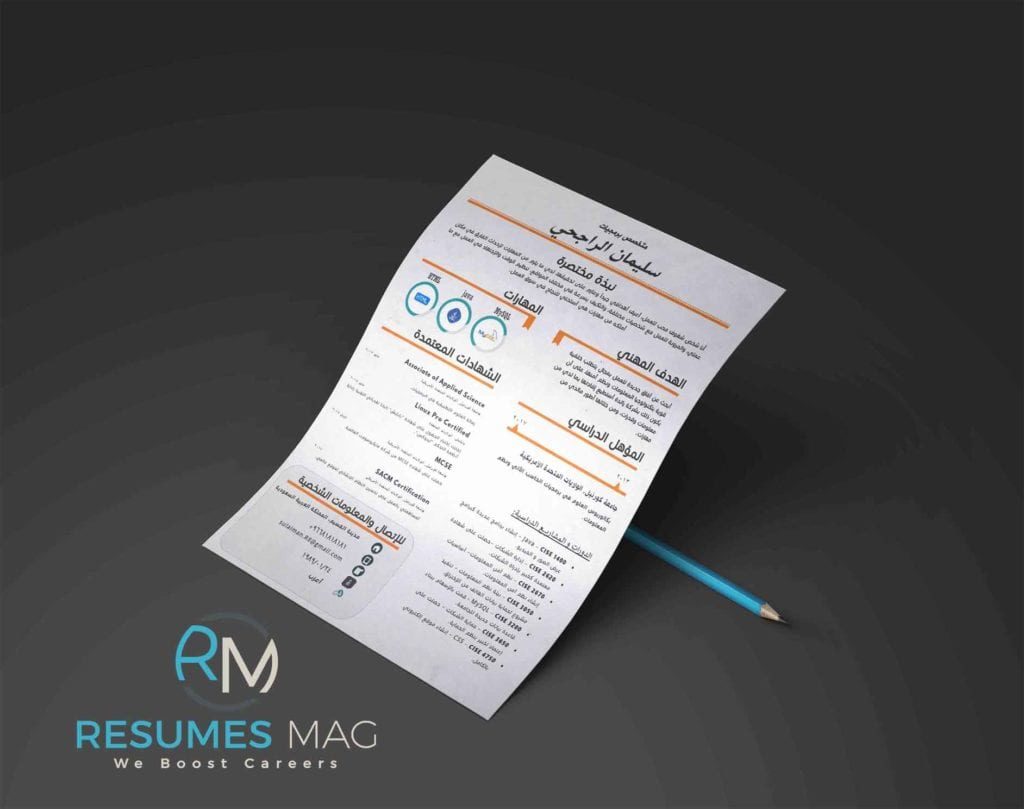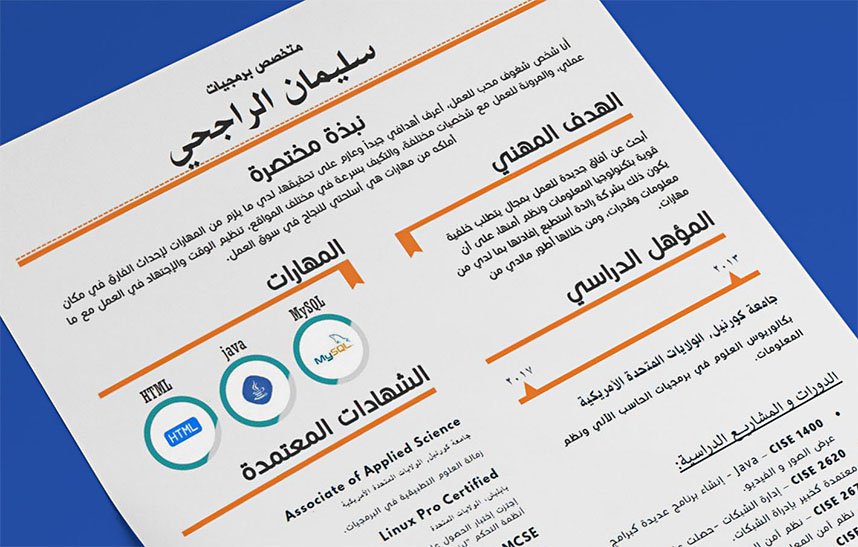 What you'll get
Editable Resume Template files in Docx format, with an easy layout to edit it the way you like using MS Word.
Three different versions of the resume template with three different colors;

Orange

,

Light Blue

, and

Dark Blue

(to open a picture for the resume template version, just press on it). Each one of them was designed for a specific job role in order to make the Echo Resume Template a match for a wide range of customers' needs.
Readme file to make it easy to understand how to deal with the Resume.
Video file that contains tips and tricks on how to edit this resume template properly using MS Word software.
License file.
Previews in both JPEG and PDF Formats.
Icons in Docx format file to ease the editing process for our customers – Tips on how to use it are included in the video file.
See Also: Bilingo – Bilingual English-Arabic Resume Template
Notes:
Once you buy this design, you'll be redirected to the "purchase confirmation page" which has the template download link, also a download link will be forwarded to your email.
The number of download times is limited to 4 times. When more times are needed; the customer has to contact us.
This Resume Template was made for MS Word 2013, so you may find some incompatibility with previous versions of MS Word.
Files versions for MACOSX are included.
We used special Fonts, and it is all embedded in the Docx file of the resume template, so no need to download it.
If you need to get fonts files, just contact us.
You can hire us to write your Resume, if you want this, after purchasing the resume template, just drop us a message on – write@resumesmag.com – and we will contact you for the next step.
If you need further assistance or need to ask about any other points, contact us at contact@resumesmag.com
All Pictures shown are for illustration purposes only, and not included in the package. Actual Product may vary due to product enhancement.
All info in this Resume Template is fictional and doesn't belong to a specific person.
You can find more templates here.