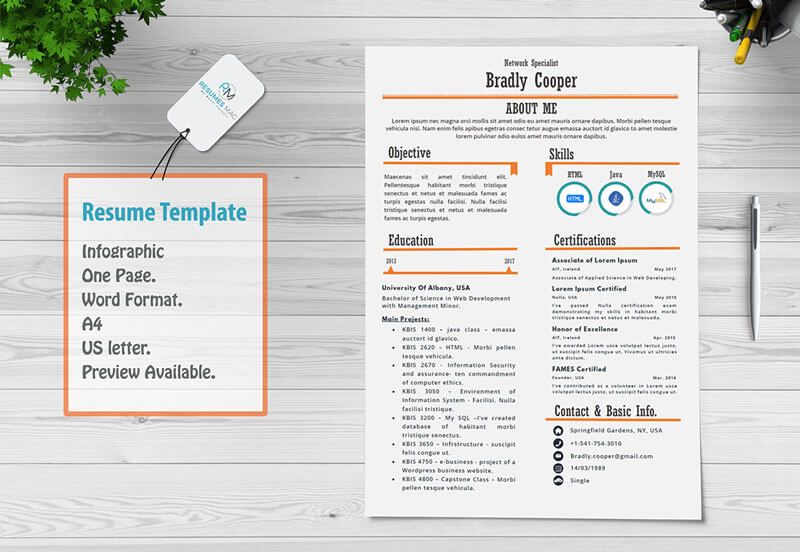 One Page Infographic Resume Template (word format), you'll find it attractive enough to grab the attention while being simple at the same time to give the best impression, it will give you what you need…Interviews!
It is very suitable for you, whether you are a fresher or an experienced employee.
It came with three versions; orange, light blue and dark blue in both A4 and US Letter paper size.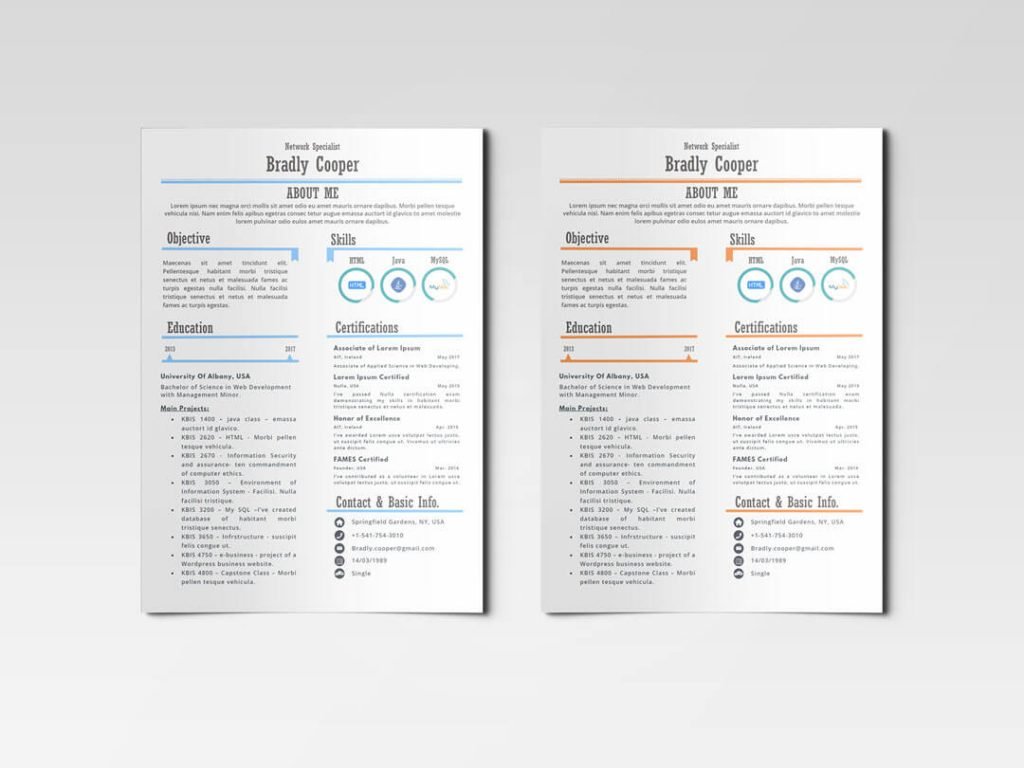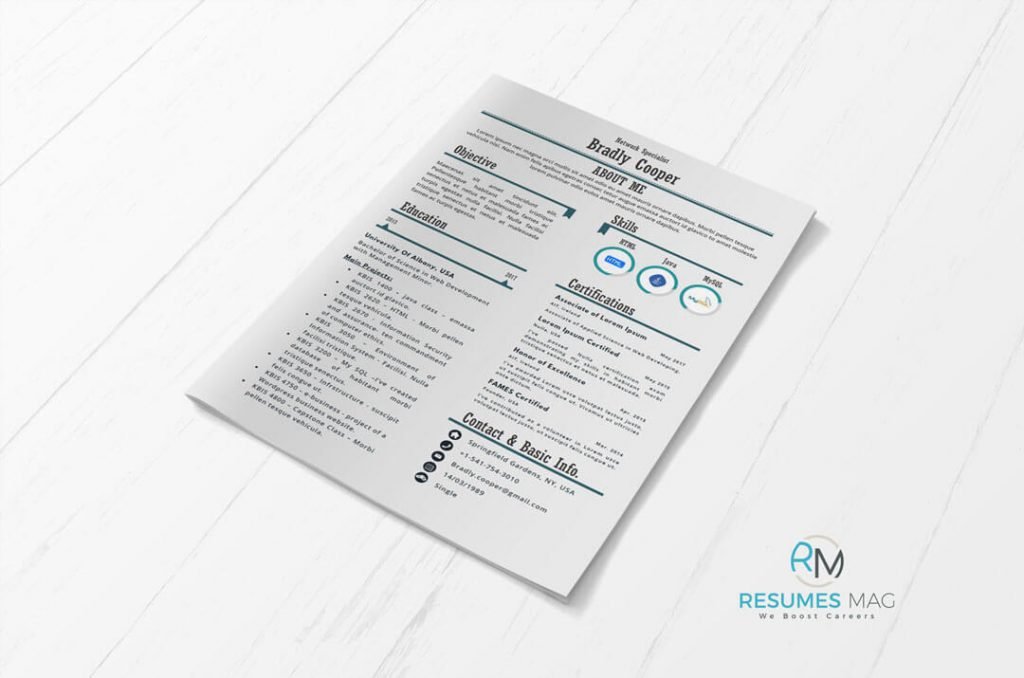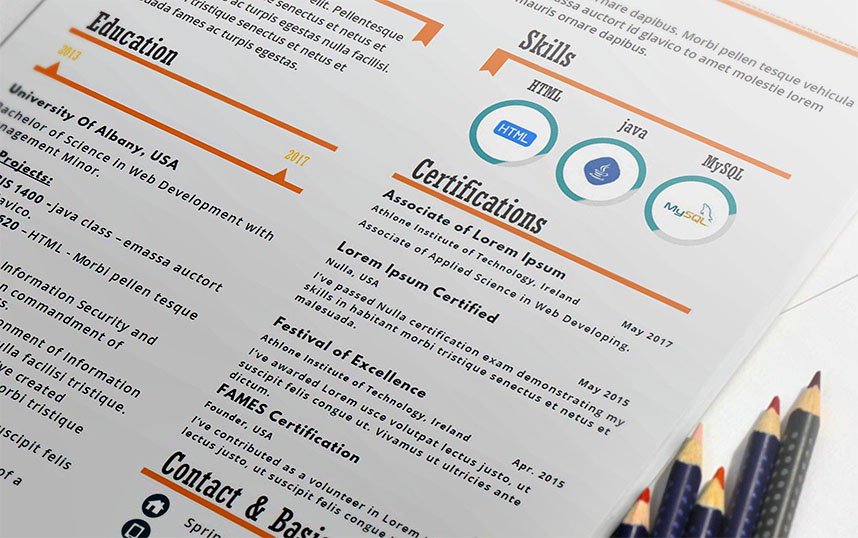 What you'll get
Editable Resume Template files for the three versions (Orange, light blue and dark blue) in Docx files (word format) for both (A4 and US Letter paper size), with an easy layout to edit it the way you like using MS Word.
Readme file – contains the basic instructions to guide users for a proper use for Aloha Resume Template.
License file.
Resume Preview in both JPEG and PDF Formats.
A collection of icons in Docx format file to be used for future edits.
Notes:
For a close-up preview, you can also download resume preview separately prior to purchasing the item by pressing download a preview button.
Once you buy this design, you'll be redirected to "purchase confirmation page" which has the template download link, also a download link will be forwarded to your email.
The number of download times is unlimited, you can come back to visit your downloads page to access your items.
This Resume Template was made for MS Word 2013, so you may find some incompatibility with previous versions of MS Word.
Files versions for MAC devices are included.
We used special Fonts, and it is all embedded in the Docx file (MS Word) of the resume template, so no need to download it.
If you need more info about fonts, just contact us through the contact form, or you can open a support ticket.
You can hire us to write your Resume, if you want this, after purchasing the resume template, just drop us a message on – write@resumesmag.com – and we will contact you for the next step.
If you need further assistance or need to ask about any other points, don't hesitate to contact us.
All Pictures shown are for illustration purpose only, and not included in the package. Actual Product may vary due to product enhancement.
All info in this Resume Template is fictional and doesn't belong to a specific person.
You can find more templates here.