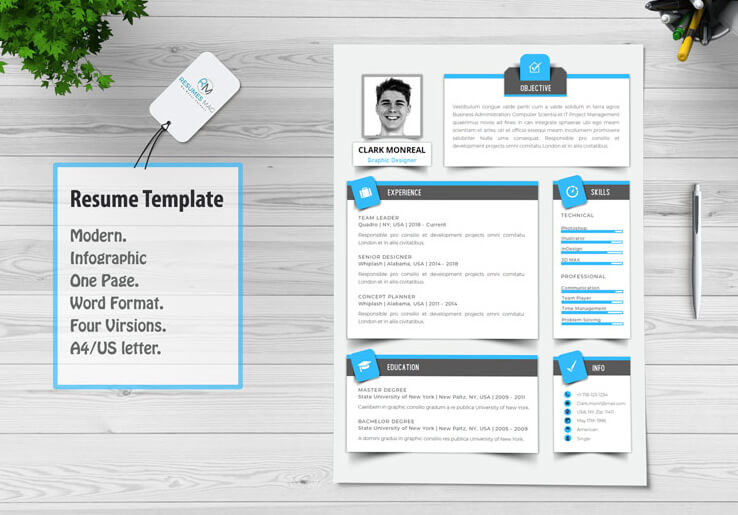 Sombra – A Modern Resume Template in the English language (All written left to right Languages are applicable). It is a one-page resume but with eight different versions in both A4 and US Letter page size (Sixteen Resume file).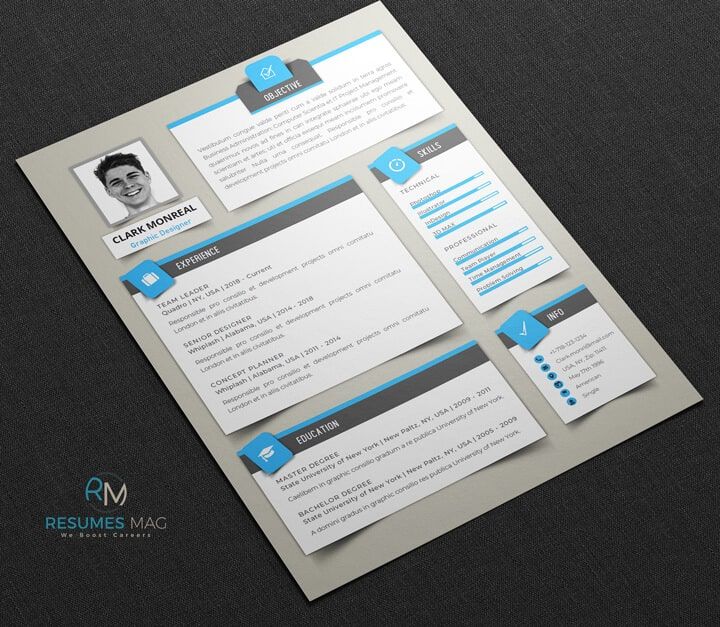 This resume template has a unique design; shadows effect is playing it nicely to make the candidate's info jump out of the page. Recruitment Managers will love it, and that makes it an excellent choice for job seekers that are trying their best to get the attention of hiring managers.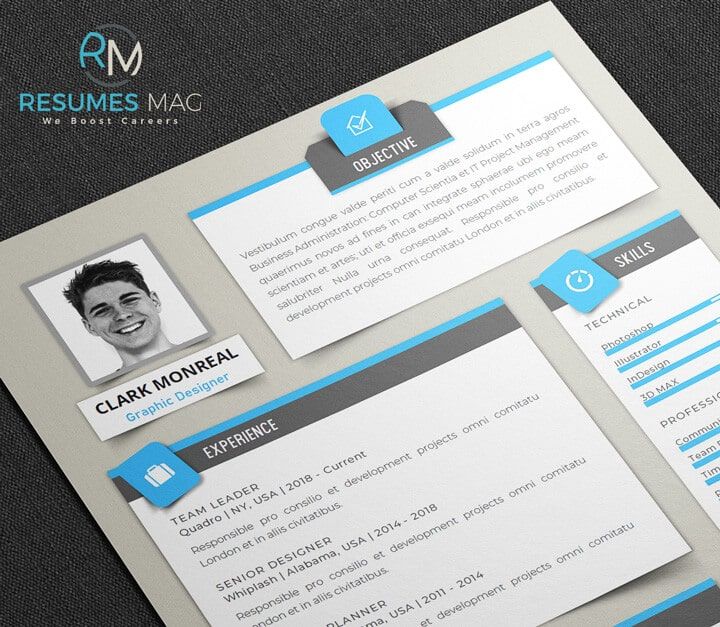 Also, the eight different versions will widen the choice for you to create your resume. You'll find it very handy to edit, but make sure that you have Microsoft Office Word Software 2013 or above version to avoid any compatibility issue.
Check this video to see how easy it is to edit the templates.
What you'll get
Sixteen Editable Resume Template files in Docx format, with an easy layout to edit it the way you like using MS Word.
Resume templates are in eight versions with different colors and background textures.
Every version has two sizes; A4 and US Letter.
Preview images are available in both JPEG and PDF Formats. User can download the JPEG files to check before purchasing the template, to get it just press on the "Download A Preview" light blue button below the "Add to Cart" green button.
Icons png files to help you optimize the resume template as far as you like; it includes general icons, hobbies icon, contact icons, social icons, and more.
Readme file; it will give you the basic info you need to know to be able to deal with the Resume Template.
License file – It is a Personal License.
The download package contains file versions for MAC OSX.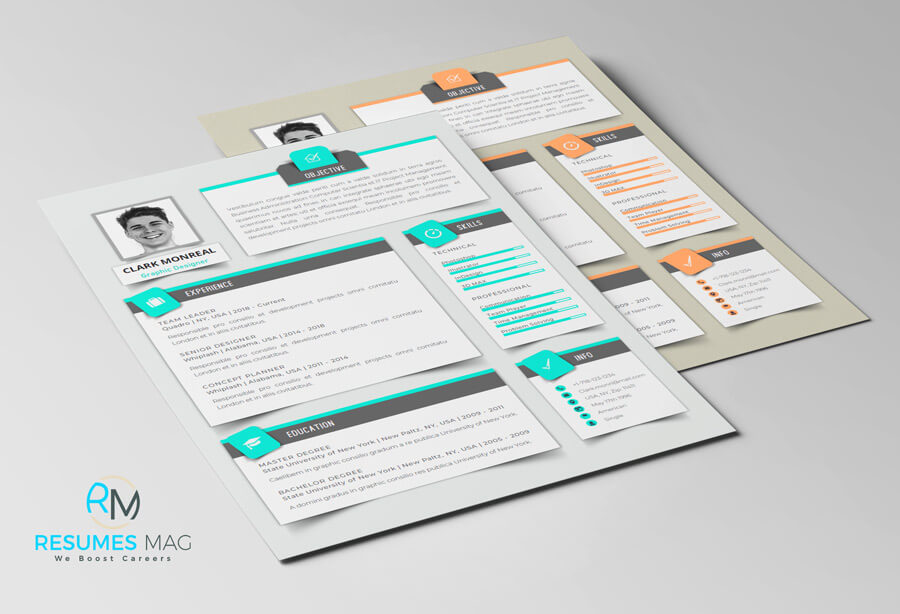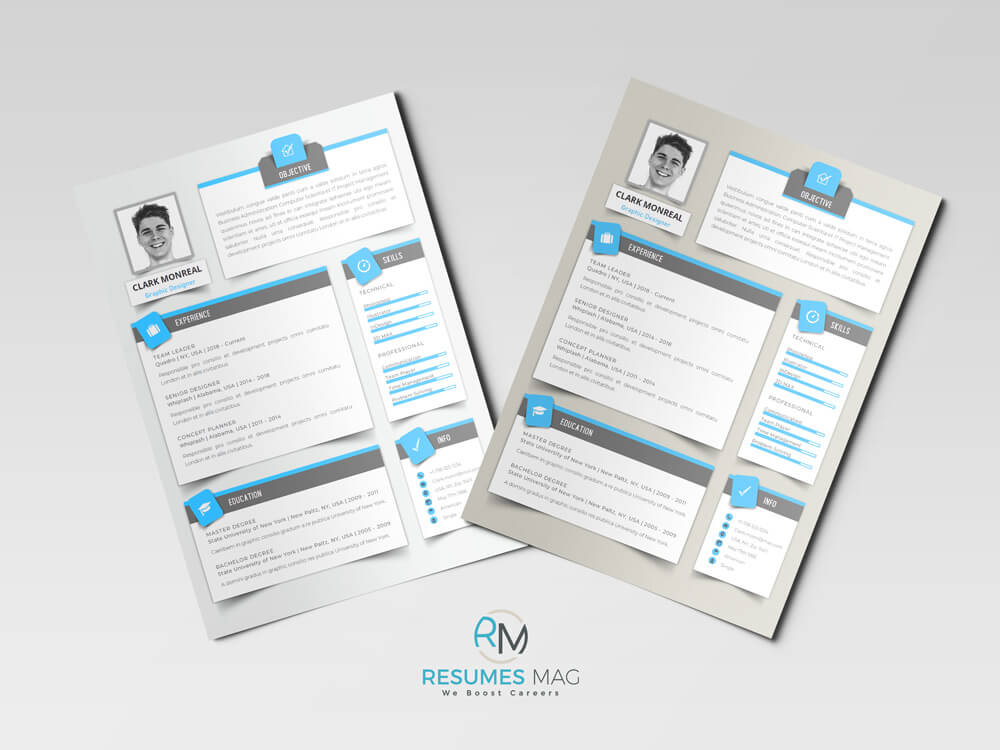 Important to know!
After the purchase, you'll be redirected to the purchase confirmation page, which will have a link for the template to download. Also, we will forward a download link for your email.
The number of download times is unlimited.
We used unique Fonts, and it is all embedded in the Docx file of the resume template, so no need to download it (In case you need to get fonts files, contact us).
If you need further assistance or need to ask about any other points, don't hesitate to contact us. Also, we provide customer support to help you whenever you need help after the purchase.
All Pictures shown are for illustration purposes only and not included in the package. Actual Product may vary due to product enhancement.
All info in this Resume Template is fictional and doesn't belong to a specific person.
You can find more templates here.